If you find yourself doing the same training routine day after day, training without any structure or guidance and running just to run. You are probably running on autopilot and so is your performance. Maybe it is time to change old habits and try something new. Look forward to new running sessions without the worries of what to do and start training with structure that can actually boost your performance.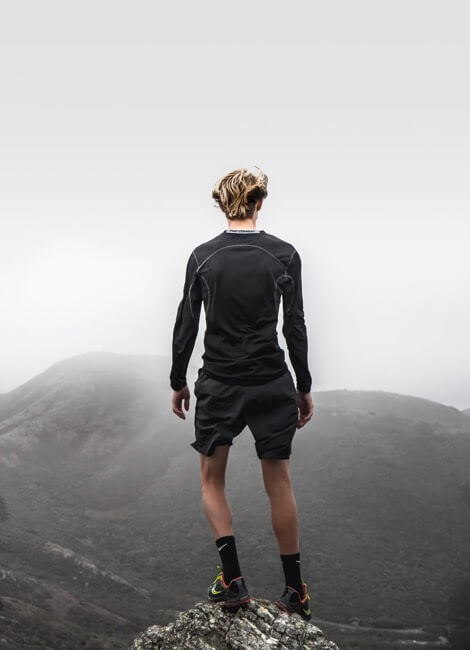 Running is a passion that burns inside many of us. Knowledge about running on the other hand is a bit more scares. We offer you the opportunity to learn more about your well-loved activity from a Biokineticists that deals with runners every day. By using this site you can get access to progressive running programs to help you reach your distance goal or use one of the performance programs to improve your times. You can also find strength and conditioning programs to help strengthen running specific muscle groups and build a strong core to improve your posture. You can read up on some articles on various aspects of running to teach you the finer details of running. And above all you have a support system where you can ask questions on running and receive professional feedback.
Whatever your running goal we can help you get there in a safe and effective way. This is your chance to become part of a healthy running community with a helpful source of guidance whenever you need it.
Go to Subscriptions and subscribe to one of the training plans. 
I believe that not everyone can win, but that everyone can succeed in their own challenges.
I am a Biokineticists in Bloemfontein. I do rehabilitation of orthopaedic injuries as well as strength and conditioning of athletes at my practice. Part time, I am an endurance running coach. My aim is to help athletes to repair existing and prevent new injuries as well as to assist athletes to excel in their own performance. I completed a B.A Human movement's science degree from 2009-2011 at the University of the Free State. I completed my Honours degree in 2012. My studies are just formalities compared to my experience from running. I started running when I were eight years old. My early running launched me into participating in numerous Multisport World championships, Comrades Ultra marathons and Ironman events. My passion for endurance sports sprouted from the feeling of personal achievement from completing challenging events. The same feeling to complete these challenges motivates one to keep challenging one's self and motivates me to help others to achieve their goals. I believe that not everyone can win, but that everyone can succeed in their own challenges.